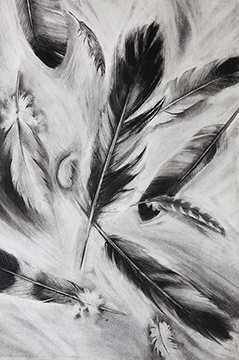 Course Summary
Course Code: BBH2B06Y22
Start Date: Tuesday 13 December 2022
Start Time and Lesson Duration: 13:00 for 02:00 hours
Duration: 4 lessons over 4 week(s)
Location: ACL Brentwood

By continuing you confirm that you are 19 or over and have agreed to the the terms and conditions

Description
Come and explore drawing and painting, discovering key techniques to develop your own artistic style.
Who is this course for?
This course is suitable for all levels wich covers a range of drawing and painting media and subject matters.
What can I expect to learn?
You will learn to draw and paint with a range of different media applied to a range of surfaces. You will also learn about different techniques.
How will I know how I am progressing?
You will negotiate your objectives with the tutor at the start of the course and these will be reviewed regularly. You will be expected to record your progress and evidence your achievements via a portfolio. The tutor will provide developmental feedback throughout the course to ensure you get the most from your learning with ACL.
Will I have any homework?
Homework is not compulsory, however, it is beneficial to practise and complete work at home.
What will I need to provide?
You will need: A range of drawing pencils B - 2B, 4B, 6B. A sketch pad - A4 or A3 cartridge or mixed media type paper. Putty rubber Watercolour paints - a small set. Warecolour brushes - a small selection. You will be given additional advice if you are not sure at the beginning of the course. It is recommended that you speak to the tutor prior to purchasing expensive resources. For example, please avoid buying expensive mediums that you may not use in the initial stages.
What can I do next?
ACL has a wide range of other courses. For more information please visit the website: http://www.aclessex.com The National Careers Service provides information, advice and guidance to help you make decisions on learning, training and work. The service offers confidential and impartial advice and is supported by qualified careers advisers. To make an appointment please call 0800 100 900 ( calls are free from landlines and most mobile numbers) or visit their website https://nationalcareerservice.direct.gov.uk
Further information
For all enquiries regarding this course please contact 0345 603 7635.
Location
ACL Brentwood
Rayleigh Road
Brentwood
Essex
CM13 1BD
Find us here