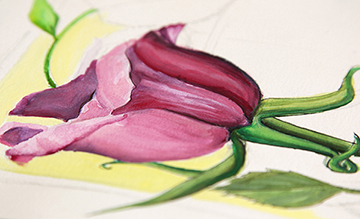 Course Summary
Course Code: CBC3B75Y22
Start Date: Wednesday 21 June 2023
Start Time and Lesson Duration: 13:00 for 02:30 hours
Duration: 4 lessons over 4 week(s)
Location: ACL Chelmsford

By continuing you confirm that you are 19 or over and have agreed to the the terms and conditions

Description
Explore visual journaling and experience its benefits on mental health and well-being.
What Qualification/level is this course?
This course is for personal development and does not lead to a qualification.
Who is this course for?
This course is for anyone who would like to discover visual journaling and explore its benefits for mental health and well-being.
What can I expect to learn?
You will gain an introduction to journaling. Learn how to get started in keeping a journal and understand the benefits that journalling can bring to increase confidence, self-awareness, and reduce feelings of stress and anxiety.
How will I learn?
You will negotiate and agree your individual learning aims with the tutor at the start and review throught the course. Learning activities will include practical tasks and projects supported by demonstrations and critiques to aid development. You will be provided with a sketchbook to use to evidence all your achievements from the course.
How will I know how well I am doing?
The tutor will discuss your progress with you regularly and give developmental feedback. This will support you in reviewing your progress and achieving the most from the course.
Will I need to do any work at home?
Additional home study is optional but you will get more out of the course by practising at home and doing some research.
What will I need to provide?
You will need to bring a notepad and pen to the first session. Your tutor will advise you further in the first session.
Are there any other costs?
There are no further costs.
What can I do next?
Your tutor will be pleased to discuss other courses that might assist your progression in this subject. For information on ACL courses please see www.aclessex.com The National Careers Service provides information, advice and guidance to help you make decisions on learning, training and work. The service offers confidential and impartial advice and is supported by qualified careers advisers. To make an appointment please call 0800 100 900 (calls are free from landlines and most mobile numbers) or visit their website: https://nationalcareers.service.gov.uk
Further information
For all enquiries regarding this course please contact 0345 603 7635.
Location
ACL Chelmsford
Beeches Close
Chelmsford
Essex
CM1 2SB
Find us here