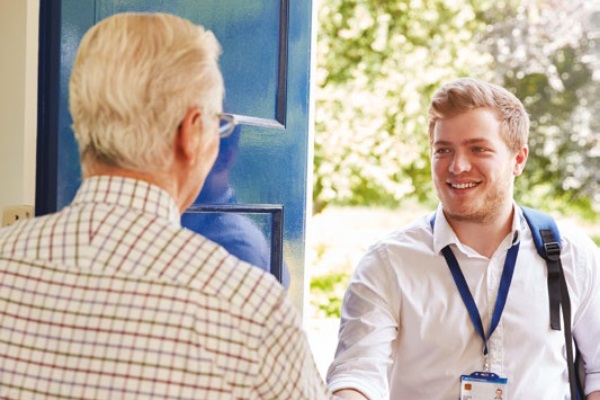 By continuing you confirm that you are 19 or over and have agreed to the the terms and conditions

Description
The Level 3 Diploma in Adult Care is a competence-based qualification that allows learners to develop and demonstrate the skills and knowledge required for employment and/or career progression in Adult Care.
The qualification covers the knowledge and skills required of a care worker with key responsibilities for delivery of care and support and/or a level of supervisory responsibility in a range of settings such as:
Lead Adult Care Worker
Lead Personal Assistant
Key Worker
Domiciliary Care Worker
Senior Care Assistant
Support Worker
The qualification consists of mandatory units covering core knowledge and skills competencies aligned to person centred approaches, communication, personal development, equality and inclusion, handling information, duty of care, responsibilities of the role, safeguarding, and health, safety, and well-being. These units can be combined with specialist units in a flexible way to reflect the real working context of different settings for learners.
What Qualification/level is this course?
This is a City & Guilds Diploma at Level 3.
Entry Requirements/Application Process
Applicants must: Be a new or working with adults in a care setting. GCSE's in English and maths at grade C or equivalent or be deemed able to work towards the required level as part of the programme Be employed and have the support of their employer to undertake the programme.
Application Process
Learners will: Complete an online application form Undertake an Initial Assessment test that includes Maths and English Have an interview with an ACL team member to assess suitability and eligibility Employers will: Consent to a health and safety checklist to be completed by an ACL team member.
Who is the course for?
Leaders of frontline staff who help adults with care and support needs to achieve their personal goals and live as independently and safely as possible, enabling them to have control and choice in their lives which is at the heart of person-centred care. To work in care means to make a positive difference to someones life when they are faced with physical, practical, social, emotional, or intellectual challenges. Leaders of adult Care Workers need to have the right values and behaviours developing competencies and skills to provide high quality compassionate care and support, at times you may be asked to supervise others in the team. This course is also suitable to those wishing to build confidence, those returning to work and those looking to improve their employment opportunities to build the skills required for working in the care sector.
What can I expect to learn?
Develop an understanding and skills for areas: Safeguarding and protection in care settings` Responsibilities of a care worker Promote personal development in care settings Promote health, safety and wellbeing in care settings Promote communication in care settings Promote effective handling of information in care settings Duty of care in care settings Promote equality and inclusion in care settings Promote person?centred approaches in care settings
How will I learn?
Our blended approach means that our programmes are flexible and enable learners to experience a range of learning and support opportunities in a variety of formats such as in the workplace by observation, online or at a local ACL centre. The learner will have a dedicated tutor who they will meet (online or face to face) once a month who will guide them through their course. Additionally, there are additional workshops included in the course given the learner a wider perspective of adult care work. This will support the learner to be able to use their new knowledge and apply it a wide range of adult care services.
How will I know how well I am doing?
The tutor will communicate with learners through the online platform, telephone, and Microsoft Teams meeting. Work will be regularly assessed and marked, and learners will be provided with encouraging developmental feedback. Learners will also be set targets at different stages of the course to enable personal and course objectives to be met. Reviews of progress will be carried out every 12 weeks with the learner, their line manager and the tutor
Will I have to do any work at home?
We recommend at least 6 - 8 hours a week to complete research, reading and home study. Typically, the course can be completed in 5 months.
What will I need to provide?
Learners will need to have access to a computer or device to enable them to visit the online platform to complete and submit work. Telephone to enable tutor contact. Pen/pad of paper for taking notes for example to use during one to one phone meetings.
Are there any other costs?
There are no other costs in addition to the course fee.
What can I do next?
The tutor will be happy to support and guide learners towards courses that will compliment current skills, needs, interests and current job role. Learners may wish to consider the following online short courses: Level 3 Certificate in Understanding the Care and Management of Diabetes Level 3 Certificate in the Principles of End of Life Care Level 3 Certificate in Understanding the Principles of Dementia Care Level 3 Certificate in Understanding Autism Level 3 Certificate in Understanding Mental Health You may wish to consider the following: Level 4 Diploma in Health and Social Care (HSC Adults)
Further information:
For information on all ACL courses please see http://www.aclessex.com/ The National Careers Service provides information, advice, and guidance to help you make decisions on learning, training, and work. The service offers confidential and impartial advice and is supported by qualified careers advisers. To make an appointment please call 0800 100 900 (calls are free from landlines and most mobile numbers) or visit their website https://nationalcareersservice.direct.gov.uk