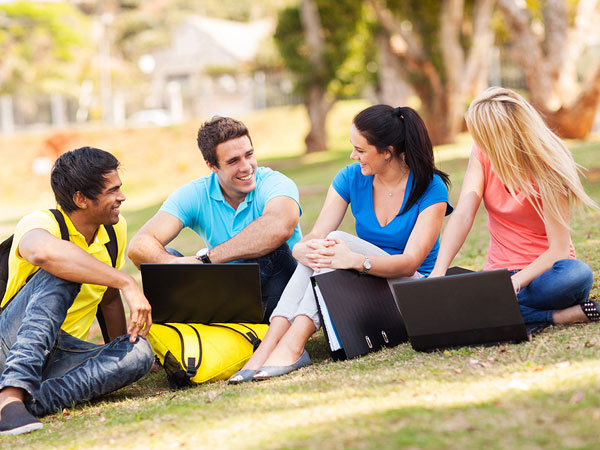 Course Summary
Course Code: WEBD83
Start Date: Various
Start Time and Lesson Duration: for hours
Duration: lessons over week(s)
Location: To Be Advised

By continuing you confirm that you are 19 or over and have agreed to the the terms and conditions

Description
Gateway Qualifications Level 3 Access to Higher Education Diploma(Science) starting in September 2023 (dates to be confirmed) covers all three science disciplines and learners will have the opportunity to study all three subjects equally to give a balanced view of skills to enable progression to science based degree programmes. Practical laboratory work will be undertaken throughout the course.
Fee details:
The cost of this course is £3,384, but if you are 19+ and don't already have a full Level 3 qualification, this course could be free. Alternatively you could get an Advanced Learning Loan to cover the fee. You will not have to start paying back the loan until you are earning over £27,295. To find out how this works please visithttp://www.studentloanrepayment.co.uk
However, if don't want to get a loan, or you've completed and/or received funding for this qualification before, speak to us about direct debits to help spread the cost, as well as possible alternative finance options.
What Will Happen At My First Lesson
The first week of your course will include Study Skills. Good Study Skills are vital to ensure you gain the best from your course. The Study Skills session will give you the opportunity to discover the best way that you can learn and fully understand the requirements of the course
What Qualification/level is this course?
This Gateway Qualifications, Level 3, Access to Higher Education Diploma (Science) covers all three science disciplines and you will have the opportunity to study all three subjects equally to give a balanced view of skills to enable progression to science based degree programmes. Practical laboratory work will be undertaken throughout the course.
Examinations Venue disclaimer
Please note, you may be required to travel to an alternative ACL Centre when taking your examination or assessment. This will be communicated to you at the earliest opportunity.
Who is the course for?
This course is for anyone over the age of 19, who wishes to progress to University but who does not have the specific entry requirements for their preferred degree choice/s. You will need to attend an assessment and enrolment session to; ensure that your existing qualifications meet the minimum entry requirement, to provide you with an opportunity to ask questions about the course, and to ensure that this is the right course for your aspirations into higher education. You must have already achieved a minimum of Level 2 Maths and English Language. Your preferred university and degree choices may have other entry requirements such as GCSE's in English, maths and science. You can check these requirements on the UCAS website: www.ucas.com
What can I expect to learn?
You will follow predetermined units from each of the three sciences along with a Research Project, Study Skills, Preparation for Higher Education, and Academic Writing Skills. The structure and units for the course can be found at: https://www.gatewayqualifications.org.uk/qualification/access-to-he-diploma-science/
How will I learn?
Your tutor will use a number of different teaching methods to develop your skills. These will include a wide range of authentic materials, individual study, working in pairs/group activities and will include the use of video/audio. You will also have the opportunity to use online learning technologies to develop your skills.
How will I know how well I am doing?
Your tutors will provide written and verbal feedback and you will be encouraged to reflect on your own progress. Graded assignments will indicate the grades ahieved; Pass, Merit or Distinction.
Will I have to do any work at home ?
The recommended study time is 10-15 hours per week although the number of hours will vary depending upon the assignment load. It will be essential that you do sufficient reading around the topics so that you are able to participate in class discussions.
What will I need to provide?
You must have home access to a computer/laptop, word processing software and the internet. Your tutors will inform you of any protective clothing required for laboratory work. Two A4 lever-arched folders and tabbed dividers, coloured pencils, pencils, pens, ruler, and paper: this list is not exhaustive. As a learner with us, you will have access to the online version of Office 365. Please note that the online version may have features that differ from desktop versions you have previously used. Technical support can be found at www.aclessex.com/tech-sup-office-365
Are there any other costs?
You may be required to buy some recommended textbooks. A list will be provided during the first week of the course. During the course, we are invited to attend Access Conference events and Library Techniques workshops at our local universities. These are free to attend however there may be some additional travel costs for you. Financial assistance may be available to help with some costs - please enquire at your centre's reception.
What can I do next?
• Arrange to attend an Assessment and Enrolment session being held at one of our ACL centres. • Do as much research as you can in respect of your university course choices, and choice of university. • Attend university open days. Career Coach is designed specifically for Access to HE Diploma students. This interactive tool will help you to identify careers suited to your strengths, interests and knowledge. www.accesstohe.ac.uk/career-coach
Further Information
For all enquiries regarding this course please contact 0345 6037635.
Location
To Be Advised
ZZ99 9ZZ



Find us here